Restaurant focussing on local produce without sacrificing innovation and the latest culinary trends. Extensive wine list.
And experience it in the first person
Enjoy an unforgettable evening at Restaurant Er Occitan: book your table now and savour our cuisine. Excellent value.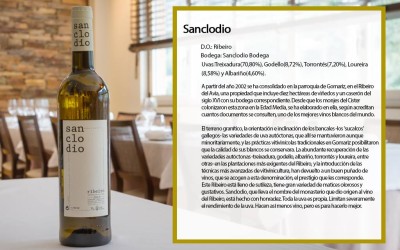 Núria nos descubre un nuevo vino: Sanclodio - D.O.: Ribeiro - Bodega: Sanclodio Bodega -Uvas:Treixadura(70,80%), Godello(8,72%), Torrontés(7,20%), Loureira(8,58%) y Albariño(4,60%). A partir del año 2002 se ha consolidado en la parroquia de Gomariz, en el Ribeiro del...